My usual reaction whenever someone selects Citizen Cane as the all-time "Best" film: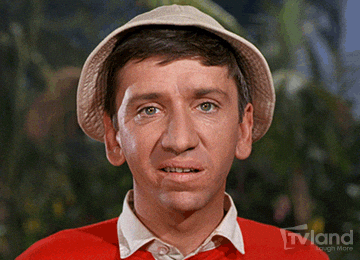 I'm not saying it isn't true or the person is being disingenuous, but it always feels like the "safe" reply. Yes, I understand why, I took a film class in college as well an understand why Welles was such a genius. I'd just be more interested in hearing why someone would go with something by, say, Truffaut, Hitchcock, Scorsese, Coppola, or Cassavetes.
Favorite film? It's impossible to pin down. Like any art form, film provokes an emotional reaction - does anyone have a "favorite" emotion? Tastes also change with age, as well. I doubt my "favorite" film these days would be the same as when I was 23. I also think people are worried about their choices not being perceived as "highbrow" enough for these kinds of lists. Look, I've re-watched John Carpenter's The Thing so many times I've lost count. Setting aside the special effects for its time (which is often why its praised; that aspect doesn't really do much for me) it's a masterful story of paranoia, suspense, betrayal, and doubt. So yeah, it's probably one of my "favorite" films - but I wouldn't rank it up there with Taxi Driver or Bridge on the River Kwai as a "great" film.